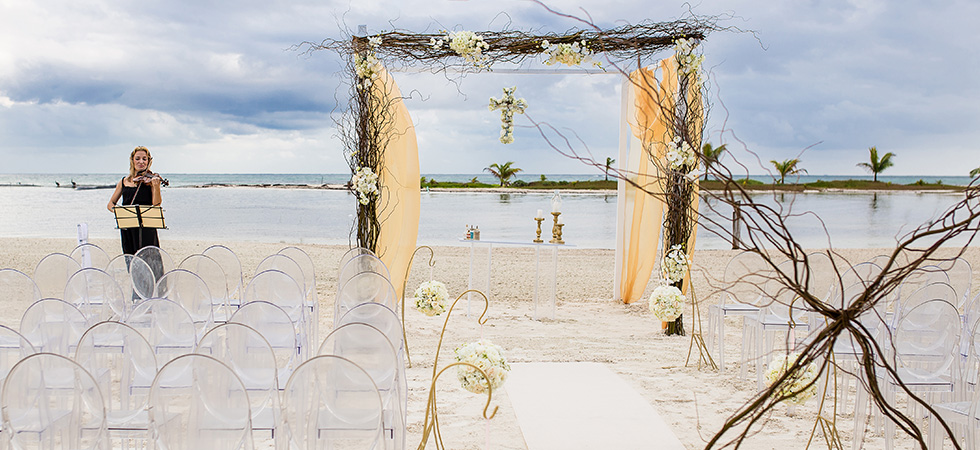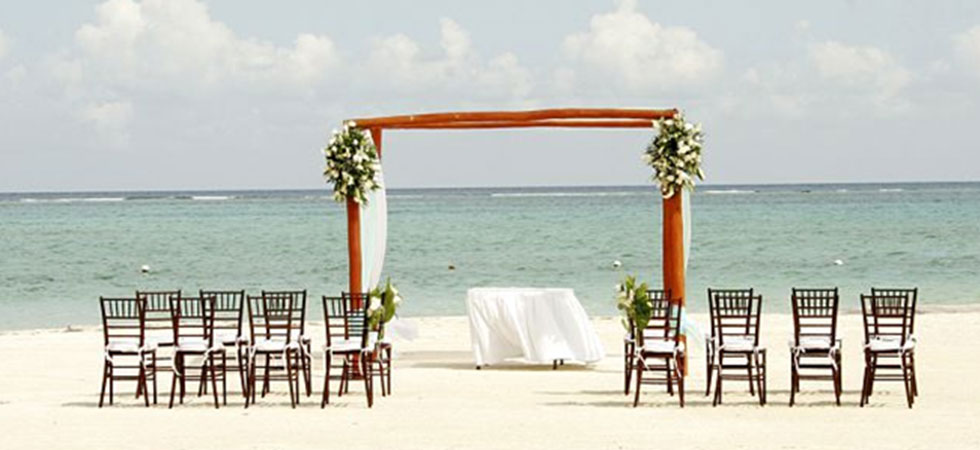 "Always and Forever" Wedding Package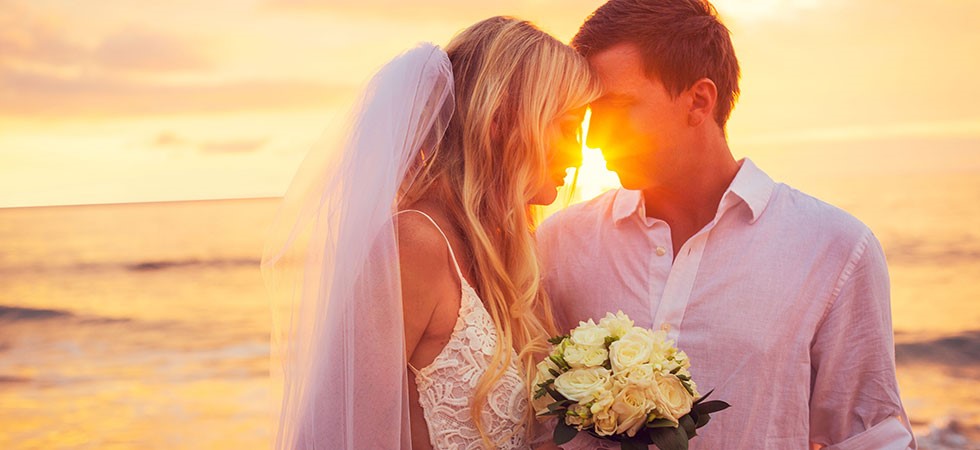 Always and Forever
We have included all of the essentials in this wedding celebration! Combined with the perfect backdrop, our romantic oceanfront award winning resorts this is sure to take couples from Always to Forever.
Inclusions
Professional Services of a Wedding Coordinator
Cost-free Webpage of the wedding
Ceremony
Non-Denominational Minister (symbolic ceremony)
Symbolic marriage certificate
Romantic ceremony location (Beach or Chapel)
Table with white linen and white uncovered chairs for the ceremony
Audio system and microphone (during the ceremony only)
Regulations

* Cost USD $950 for symbolic ceremonies
* Legal ceremonies have extra charges. Please contact your wedding coordinator.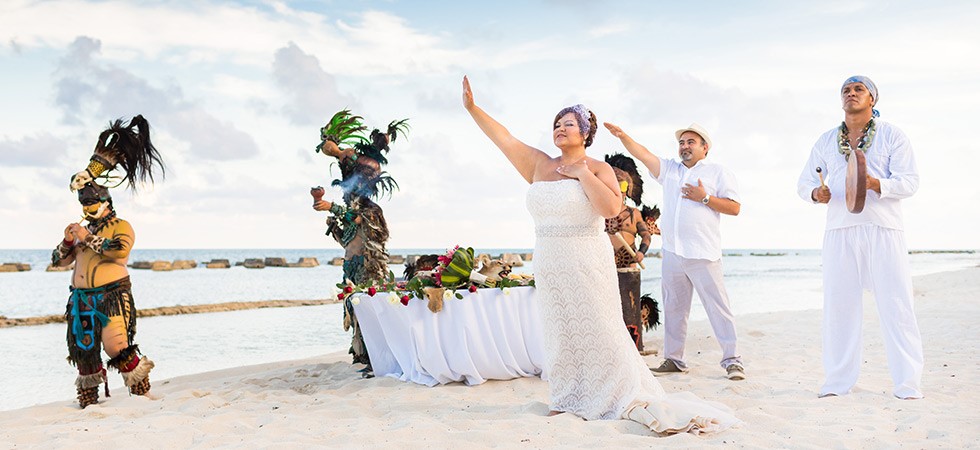 Mayan Ceremony Wedding
Celebrate your union in a traditional Mayan way making offerings to the four elements. This package includes: Crowns of flowers, offerings of seeds and fruits, music, translation and more.
Inclusions
Shaman
2 Crowns of flowers for the couple
Fruits, Flowers, Seeds and Rose Petals for the offerings
Sacred sweet wine
Sand Ceremony (2 colors)
CD music during ceremony
Translation

In the center there will be an altar with flowers, maize and grains, water, copal and fire. Everything that the Four Elements represent. When the couple arrives in front of the altar, the Shaman will welcome them.

During this union the Shaman will bless them with the four elements. They will be blessed by the smoke of the Copal, Mayan natural incense, for the Understanding of each other. The Shaman will ask them if they have rings and will ask the couple to express their love.

If they are near the Sea or in some natural surroundings they will be able to make an offering of fruits and flowers. The ceremony last approximately 30 to 45 minutes.

Elements of a Mayan Ceremony

Uh balam is the one in charge of carrying out the Mayan Ceremony. He will bless the union, making a ceremony with the four elements of the universe and asking for presents and energy of love for the married couple. A spiritual cleaning of your soul at the beginning of the Mayan Ceremony with Mayan incense (that comes from the sacred copal tree), ancestral music and the native language. in order to get rid of all the negative energy.

The sound of the caracol (big shell) is used to call to the Guardians of the four cardinal points.Flowers, skins, fruits and the sacred beverage that represent the gifts for the guardians and the mother nature. Laki'in the Red jaguar symbolize the sunrise; Nohol the yellow jaguar symbolize the Guardian of the life; Shaman the white jaguar represent the Guardian of the wind; and Laki'in the black jaguar represent the Guardian of the night.

In this ceremony we make the authentic procedure. After all the rituals the couple must say the last pray to the sea with the traditional gift to the guardians.
Regulations
Package inclusions have no cash value and cannot be substituted or exchanged for additional services. Additional cost may apply depending on optional services required.